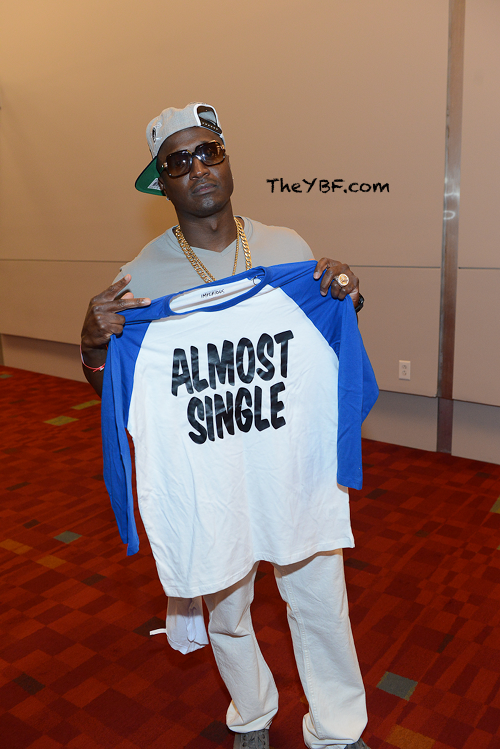 You guys finally caused me to break. On one particularly boring Monday evening, my TV landed on VH1 for two consecutive hours of "Love & Hip Hop: Atlanta". This was long enough for me to be utterly disgusted by what I saw; no, not by Stevie J., Joseline Hernandez, K. Michelle or even Nikko, but this bitch ass dude Kirk. Kirk Frost and his rapper wife Rasheeda are expecting a baby and that seems to be too much for Kirk; in multiple scenes, he has suggested his wife get an abortion, requested a DNA test, says she's trying to trap him and believes that "pulling out" is an effective birth control method.
Dude is the poster child for lame niggas. First, not only is he her husband, but he also assumes the role of manager and that presumably landed them to airing their dirty laundry on Reality TV. His explanation for requesting she aborts their child is that the pregnancy would be getting in the way of the business. What business homie? No one has called Rasheeda for a feature since Ludacris had corn rows! The business at this point is cashing that VH1 check and managing the home front. For a real cat that would be the focus, not trying to milk what little celebrity you wife may have created by participating in the televised foolishness.
As her manager, you have to find the best outlets and opportunities for your client, testing the climate of the market and the temperature of your client. As a husband, your job is to love, protect and revere your woman in a way far superior than the accusatory stance he's taking with her on the show and interviews over the last few weeks. The two have been married for twelve years and are parents to one son, while Kirk has three other kids. I would've respected dude had he said I have too many children already and the means to support them and us have dried up, so let's really discuss this pregnancy. But this sucka goes on about a DNA test and accuses his wife of possibly having an affair instead of being a man about the situation.
To make it even worse, he hustles over to Benzino's (another lame nigga) crib and amidst strippers and dark liquor goes on to explain how Rasheeda said her body needed a break from the birth control and he'd started pulling out when they had sex. Where do they make cats like this? By 16, most of learned that was not an effective way to avoid unwanted pregnancy and if we didn't, you probably went to a graduation in the last week or so. The fact that his wife was forward enough to discuss that she needed to chill on the birth control, yet he was fool enough not to start using condoms or get a vasectomy, earned him this child.
On a larger scale, Kirk is someone many of us know; a fool so full of himself that he believes his own hype despite the fact that his track record doesn't speak to his self-inflated ego. Most of us have been Kirk, in some fashion, at some point in time when our selfishness interrupted common sense and moved us into the territory of being stupid. The problem starts when that inflated sense of self doesn't allow us to find our way back to the world where "sense" is made of decisions and we handle ours like grown men. Instead, we have so many brothers living in their emotions and ignoring shortcomings, yet constantly clamoring for a relationship.
I think I'll stop right there and save the rest for something else.
Kirk, man up and stay off the radio insinuating that the baby isn't yours and taking pictures like the one above. It's really wack and shows how little value you place on your marriage and a complete disregard for your wife. Who knows, this could all be part of the storyline to keep the ratings up? It got me to watch two weeks in a row and even form an opinion about what I saw. I just know that's a role I couldn't play on Reality TV, scripted or otherwise.